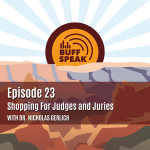 When Joanna appeared on BuffSpeak a few months ago, we wound up leaving a lot of hot topics on the table. There's simply so much to discuss in the field of business law, and we wanted to reprise that guest spot with a quick return to hit on pressing issues happening right here in Texas.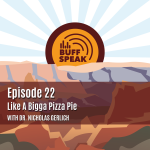 Pizza is one of our greatest culinary mainstays. Some might even say guilty pleasures. At its core, pizza is a pretty basic food source, but once you dress it up, that's when it can dance on the table. Brian Kelleher is our guest for this episode, and he's been making pizzas in Amarillo for the better part of this century, both at the current 575 Pizzeria, and with an earlier incarnation. Listen in as he tells his story, as well as his recent decision to expand to the Dallas market.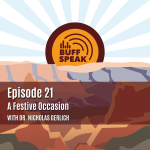 Amarillo has been graced by the presence of Route 66 ever since its creation in 1926. With the Centennial of the Mother Road only a few years away, the Amarillo Convention & Visitor Bureau has partnered with several individuals and entities to create the first-ever Texas Route 66 Festival, which will be June 1-10 right here. And it's just the beginning. Join guest Kashion Smith, Executive Director of the Amarillo CVB, as she tells the story.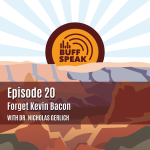 It was quite the honor for Amarillo to be able to claim the National Teacher of the Year; it's quite another that she–Shanna Peeples–is now on faculty at WT. That's rarified air as far as education goes. And never mind that you can forget all those degrees of separation we heard about in the movies.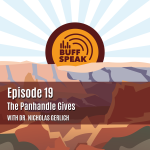 Non-profits are often overlooked when it comes to marketing, but they need the same marketing tools as do the for-profits. It's just that they don't have a profit motive. Broc Carter is the Director of Marketing & The Panhandle Gives Campaign at Amarillo Area Foundation, and he tells us how he spearheaded Giving campaigns through both a pandemic and a highly inflationary period.
Roadside attractions have long been the stuff of American highways. It's just that most of them were created decades ago. Louie Keen, though, has set out to reinvent the genre in the modern era with his own quirky take on how to put smiles on travelers' faces. And sell some fudge along the way.