The pandemic found Jason Boyett and Michele McAffrey plotting and launching a new magazine, Brick & Elm, for the Amarillo market. It's a niche publication to be sure, but one that is much-needed. Together they have their fingers on the pulse people, places, and things of Amarillo, and have found their way onto many local coffee tables.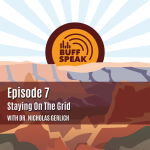 There is likely no more knowledgeable Amarillo historian than Wes Reeves. It just also happens that he is the Senior Media Relations Representative for the local power company. He thus knows a lot about where we've been, and where we are going. Listen for an electrifying episode about the past, present, and future of Amarillo.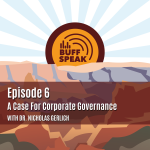 If ever there has been a patriarch in the Engler College of Business, it has been Dr Owens. But after 46 years he is retiring, leaving a legacy of thousands of former students who have taken his knowledge into the workforce. Listen as he reflects on inflation, oil, ethics, and more in this fitting farewell.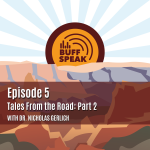 In the second half of this extended interview, Brennen Matthews shares his thoughts on how important road trips are in American culture, and specifically how the Mother Road—Route 66—is a conduit to seeing the past through the eyes of the present. He includes specific insights into why this is such an important part of our culture.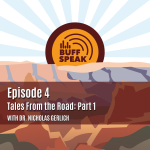 In a most unlikely scenario, Kenyan Brennen Matthews and his family found their way to Toronto, and then on a chance tour down Route 66, decided to create a new magazine celebrating the Great American Road Trip. Join Brennen as he tells how, in spite of changing media consumption patterns, ROUTE Magazine has overcome the odds and founds its place on newsstands nationwide. It's Americana through and through.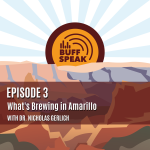 If it seems like there's a craft brewery on every corner, you would not be far off. Pondaseta Brewing is Amarillo's premier craft brewery, and owner Kaleb West shares the tale of how he wound up moving over from bikes to beer, and his thoughts on where the industry is going, both locally and nationally.