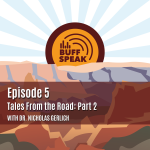 In the second half of this extended interview, Brennen Matthews shares his thoughts on how important road trips are in American culture, and specifically how the Mother Road—Route 66—is a conduit to seeing the past through the eyes of the present. He includes specific insights into why this is such an important part of our culture.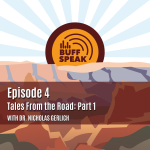 In a most unlikely scenario, Kenyan Brennen Matthews and his family found their way to Toronto, and then on a chance tour down Route 66, decided to create a new magazine celebrating the Great American Road Trip. Join Brennen as he tells how, in spite of changing media consumption patterns, ROUTE Magazine has overcome the odds and founds its place on newsstands nationwide. It's Americana through and through.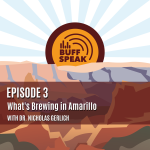 If it seems like there's a craft brewery on every corner, you would not be far off. Pondaseta Brewing is Amarillo's premier craft brewery, and owner Kaleb West shares the tale of how he wound up moving over from bikes to beer, and his thoughts on where the industry is going, both locally and nationally.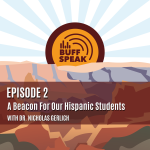 West Texas A&M University is proud to be an HSI (Hispanic Serving Institution), and enrollments in the College of Business reflects this commitment to meeting the academic needs of a growing demographic. Join Dr. Ramos Salazar as she tells her story, and how, as a Latina, she is giving back not only in her classroom and research activities, but also by leading an important student organization.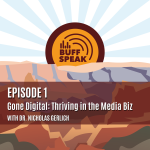 As General Manager of Newschannel 10, the CBS affiliate in Amarillo, Brent McClure is on top of all things digital. He has captained his organization into the previously uncharted waters of digital media, and evolved at a time when others could not find their way. Tune in to find out how an old-school TV station has become a shining example of how media companies must be in the 21st century.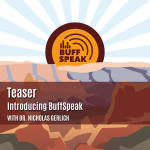 Your BuffSpeak host is Dr. Nick Gerlich, the Hickman Professor of Marketing. Gerlich has been at WT since 1989, and was a pioneer in our online programs in 1997. He brings with him a long career filled not only with teaching and research, but also writing for regional and national magazines. He is comfortable in front of a microphone, asking the tough questions. In his spare time, he travels the US photographically documenting old roadside attractions and vintage neon signs.